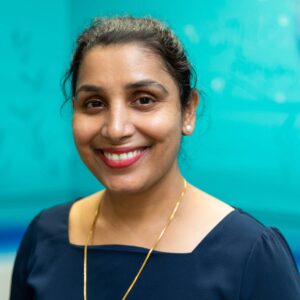 Dr. Shweta Chapagain has lived in Florida since 2004. She has been practicing in the field of dentistry for over nine years. In 2010, she received her Doctorate of Dental Surgery (DDS) degree from the University of Illinois at Chicago. She has since been practicing dentistry in Florida for nine years, with extensive experience in pediatric and adult dentistry. Dr. Chapagain attends numerous continuing education courses to enhance her knowledge and better serve her patients. She is currently involved in a two-year extensive general dentistry course from University of Florida.  
Dr. Chapagain is happily married to her husband and has two kids. She enjoys travelling, trying new foods, cooking, and most of all, doing all these things with her family.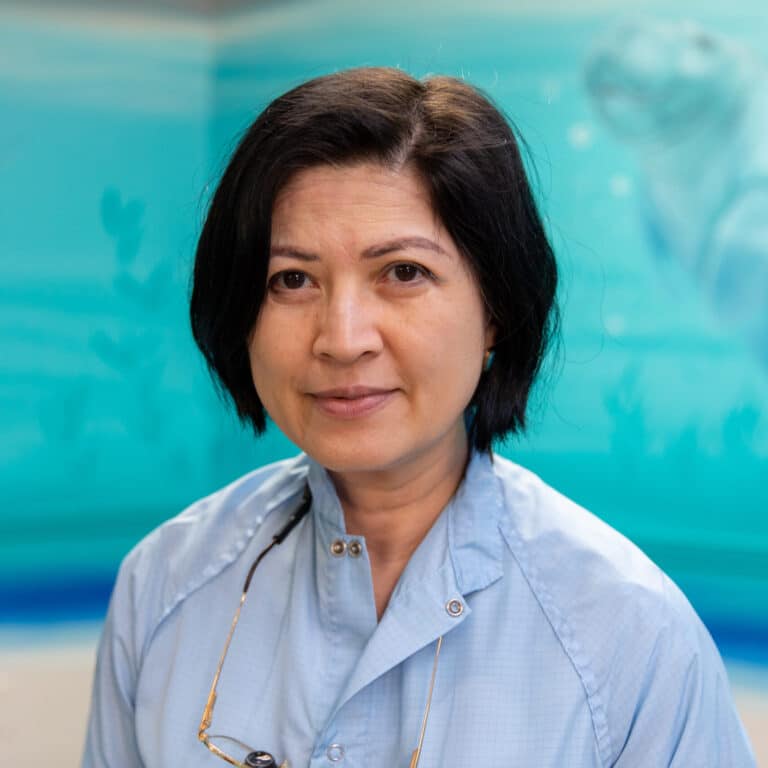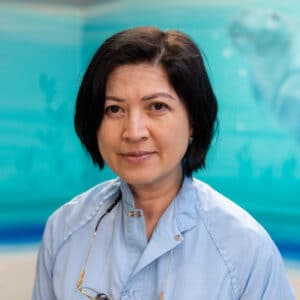 Dr. Tham Pham received her Bachelor of Arts in Biology from Smith College in Massachusetts in 1991. She then went on to do research at the Dana-Farber Cancer Institute in Boston from 1991-1994. She decided that her passion was in dentistry and was accepted into the Dental School of the University of West Virginia and received her DDS in 1998. She has lived and practiced in the Tampa Bay area since 2000. 
In her free time, Dr. Pham enjoys the arts, crafting and travelling the world. She can speak four languages: Vietnamese, Spanish, French and English. She loves trying new things and keeps an open mind to new experiences and opportunities.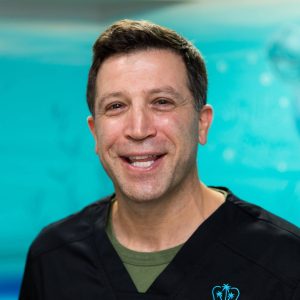 Dr. Stephen Yamodis received his Bachelor of Science degree in Biology from The University of California at Santa Barbara in 1997. After serving as a U.S. Peace Corps volunteer in Bolivia, he went on to graduate from The University of Pennsylvania School of Dental Medicine in 2005. Dr. Yamodis then served as a general dentist for the U.S. Navy. His service was highlighted with a deployment to provide dental care during Operation Enduring Freedom in Iraq. After his military service he received a Master's Degree and Certificate of Advanced Education in Orthodontics and Dentofacial Orthopedics from The UNLV School of Dental Medicine in 2012. 
Dr. Stephen Yamodis is honored to have an opportunity to serve the people in the greater Tampa area. As an orthodontist, Dr. Yamodis is very professional and strives to treat every patient with respect, courtesy, commitment and excellence in achieving a beautiful and healthy smile. Dr. Yamodis treats patients of all ages with many options including early, limited and comprehensive treatment. He is also a member of the American Association of Orthodontists, Southern Association of Orthodontists and Florida Association of Orthodontists. 
Dr. Yamodis enjoys spending time with his family (wife, Nadia, and two children, Sophia and Stephen II). He is a big sports fan and enjoys going to the beach, playing basketball and swimming.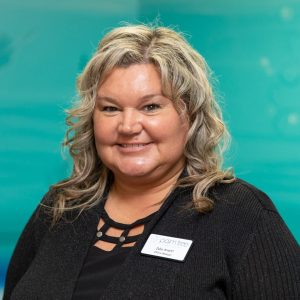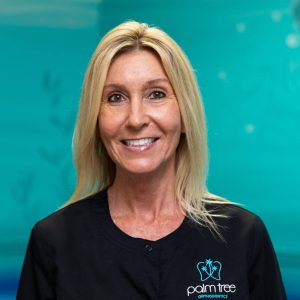 Kim Chevalier
Orthodontic Office Manager